How Artificial Intelligence, A.I., Can Help You Create Your Business Plan
Accelerate Business Plan Creation
Avoid Hours of Work
Eliminate Wasted Time
Unlock the Power of Artificial Intelligence to Boost Your Business
Business Plan Stumbling Blocks You Can Skip by using A.I.
The most common reason many entrepreneurs don't complete their business plan is because they think the task is too daunting and will take too much time away from the day-to-day activities of running their company.
Other common reasons are a lack of confidence in their writing skills and not knowing what should be included in the business plan.
By asking the A.I. Content Producer simple questions, also known as PROMPTS in the world of A.I., many of the research and writing tasks can be completed for you, quickly and professionally.
With the assistance of A.I. and this Guide you will make steady progress toward completion of your plan.
Instead of hours of possibly laborious writing, your job in finishing your Business Plan will be focused on compiling the information you receive from A.I., adding information you create yourself, and polishing the plan so it is ready to present to investors or lenders, or for use internally as a management tool for running your business.
What Artificial Intelligence Cannot Do
The value of the business plan to your company's success is greatly due to the thought you put into creating the plan. THE PROCESS of creating the plan is extremely important. Your plan must be tailored to the specific needs of your industry and your business.
Only you, the entrepreneur, can set the goals and objectives for your business. A.I. can help you understand what goals and objectives should look like in a Plan. Only you can communicate the passion you have for your business, why you undertook the risk of starting it, and the vision you have for its future. Each of which is important to potential investors in making the decision whether to provide capital to your venture.
Each business has its own key success factors, the elements that must be in place in order for the venture to succeed. These factors vary by industry. Success in a restaurant requires different skills and capabilities and strategies than those in a medical practice.
A.I. doesn't know you or the vision you have for your specific business. It cannot customize your plan to your specific business. Only you can do that.
Simply asking Artificial Intelligence, "Create Me a Business Plan," will not provide you with anything useful. It will give you a generic, incomplete document that is of little use to you in running your company and certainly not suitable to present to investors.
What Is Included in the "Create Your Business Plan with AI Package"
The 29 page guide includes a definition of prompts and how to develop prompts applicable to business plans, including action terms, tone, and roles.

An Outline of Each Section of a Business Plan and questions to guide you through completing each section. Remember you receive actual prompts for each section.

Developed prompts for each section and subsection of the business plan. Use the prompts as is or modify the prompts with different action terms, tones, or roles.

INTRODUCTION TO YOUR COMPANY

Business Purpose

COMPANY HISTORY AND CURRENT STATUS

Company Mission
Summary of Objectives
Business Model
Key Success Factors

ECONOMIC ENVIRONMENT

National Economic Forecast
Local or Regional Economic Forecast

INDUSTRY ENVIRONMENT

History of the Industry
Market Description
Industry Trends

PRODUCTS AND SERVICES

Specific Products and Services
Features and User Benefits
Price Point
Proprietary Aspects
Next Generation of Products
Unique Selling Proposition
COMPETITIVE PROFILE Competitors
Barriers to Entry
Competitive Advantages

CUSTOMER PROFILE AND MARKETING PLAN

Customer Profile
Marketing Strategies
Distribution Channels
Advertising
Promotional Programs

MANAGEMENT TEAM AND ORGANIZATION STRUCTURE

Management Team
Organization Chart

OPERATIONS AND FACILITIES

FINANCIAL PLAN - PROFIT AND LOSS STATEMENT PROJECTIONS IN SPREADSHEET FORM

Specific Prompts are provided for Each of those Sections.
You also receive the guide How to Set Goals and Objectives to Achieve Success
The Guide How to Set Goals and Objectives to Achieve Success Walks you through setting goals, objectives, strategies and action plans including several examples of each. What are the goals for your business? Whether you're an Internet marketer, graphic designer, software developer, writer or the owner of a small business you need to establish goals and objectives. The fundamental question every business owner needs to ask themselves is: What do you hope to accomplish and when?
Goals can be defined as what you want your business to be when it grows up. One way of setting goals is to describe your business one year from now. Envision the success you have had. How much are you earning? What are your major sources of revenue? What have you accomplished over that time period? What are you most proud of? The rest of the goal setting process is mapping out what needs to be accomplished to move your business toward this ideal future.
And There's More
Step by Step Action Plan to Complete Your Business Plan
21 Business Plan Tips to Keep You Going.
An Excel spreadsheet format to forecast 1 12 month Profit and Loss Statement.
Why You Need a Business Plan
A Business Plan is a document that describes how you intend to build your company, grow its revenues and profits. It is a blueprint with quantifiable goals you have for your business, specific strategies you design to bring about this success and specific action plans you intend to implement to make your goals a reality.
A Business Plan is one of the most important tools you as a small business owner have. It is your silent partner, guiding you in keeping your business on track to the success you hope for.
A Business Plan is a critically important management tool in allocating scarce resources, financial or human, as efficiently as possible.
A Business Plan is also a useful marketing tool in "selling" investors and lenders on the idea of providing capital for your business.
There are no refunds for this product
The introductory price of $37.00 will increase to $97.00
Personal Use only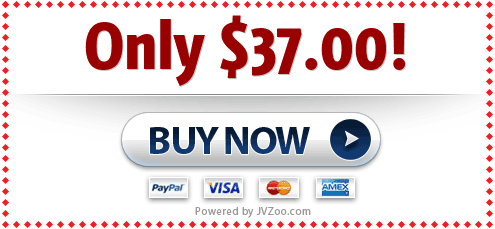 More About Brian Hill and Dee Power
An established track record of publication in different media, venues and niches

Experience interviewing experts in a myriad of fields

Been vetted and published by major book publishing companies

Substantial experience in a variety of industries as a consultant or advisor

Written hundreds of business plans, which include marketing and growth strategies for companies located in a number of different countries.

Developed presentations for Angel Investor Groups, Colleges, Graduate Colleges, Business groups, Small Business Development Centers, Venture Capital Conferences.

Who We Are
Brian Hill and Dee Power have been professional writers for more than 20 years, specializing in the exciting topics of how to achieve personal and business success. Their portfolio of credits includes books, print and online articles, weekly columns, novels and screenplays.


They are the authors of four popular business and finance books: "The Making of a Bestseller," "Inside Secrets to Venture Capital," "Attracting Capital from Angels" and "The Pocket Small Business Owner's Guide to Business Plans."

They are co-founders of a Phoenix, Arizona based consulting firm that specialized in helping business owners plan their companies and write their business plans. The firm's client list includes companies in all regions of the US and internationally.


Between them, Brian and Dee have written several hundred articles on business management, personal finance, travel and leisure that have appeared in Yahoo! Finance, DailyFinance.com, USA Today, The Motley Fool investment website and the Houston Chronicle and Arizona Republic newspapers' online editions. These articles cover a wide range of topics, from timely stocks to invest in to how to improve your golf game. s.

There are no refunds for this product
Personal Use Only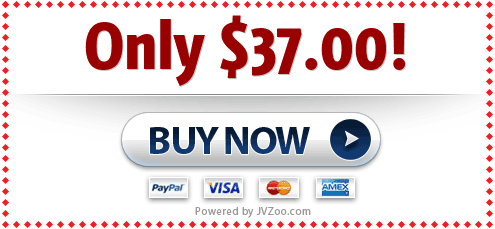 Copyright 2023 Brian Hill and Dee Power All Rights Reserved